One year after March 11 earthquake and tsunami, Fukushima people force governor and prefectural legislature to take action
By SAITO Miharu
President of the Fukushima Prefectural Federation of Trade Unions (Fukushima Kenroren)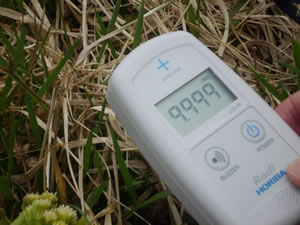 The Fukushima Prefectural Federation of Trade Unions (Fukushima Ken-roren) is working with various other organizations in the "Fukushima Joint Center for Relief of Victims of the Great East Japan Earthquake and Nuclear Accident, and for Post-disaster Reconstruction." While carrying out relief activities for disaster victims, the Joint Center has put up Three Major Demands of the Prefectural People: that all areas exposed to radiation be cleaned up, that all people affected by the nuclear disaster be compensated, and that reactors be decommissioned.

The struggle involving all sections of people in Fukushima has been successful in having the Fukushima Prefectural Assembly adopt a unanimous letter of petition for all nuclear reactors in Fukushima to be dismantled (October 2011). The move was followed by the Fukushima governor's call for all the reactors in the prefecture to be dismantled and by the prefecture's post-disaster reconstruction plan containing reactor decommissioning (November 2011). Also in November 2011, the governor requested that the national government allow the prefecture to introduce free medical services for children under age 18. Despite the merciless rejection by Prime Minister NODA Yoshihiko, the governor says he is determined to make medical services free in autumn this year for children under 18.

Tasks ahead

More than a year has passed since the March 11 earthquake and tsunami and the breakout of a major disaster at the Fukushima Daiichi nuclear power plant. It is timely for us to confirm the present stage of achievement in the post-disaster reconstruction and to set out the direction of our movement. In dealing with nuclear power-related issues, Fukushima Kenroren's capability to carry out theoretical and policy-making activities is being tested. People in Fukushima Prefecture are increasingly concerned about all those immediate problems: cleanup of radioactive substances; radiation protection; health care; compensation; reactor decommissioning; the local economy; community-building; and renewable energy. Fukushima Kenroren hopes to develop work to respond these needs with help from attorneys-at-law, doctors at medical institutions affiliated with the Federation of Democratic Medical Institutions, professors at Fukushima University, and experts in various related fields.

Removal of radioactive substances requires scientific technologies

Work to remove radioactive substances is very slow. As it is more than a year since the March 11 disaster, it is natural that the cleanup of the inside and outside of their buildings as well as playgrounds has been done at most of the prefecture's child care center, kindergartens, primary schools, and junior and highs schools. But school-commuting roads as well as children's homes are still to be done. Cleanup of areas under evacuation advisory, where radiation levels exceed an estimated 20 millisievelts per year, has just begun. But the cleanup efforts are facing a new problem. At a house in the premises of nearly 1,000 square meters surrounded by mountains and a river, removed contaminated soil was put in 38 bags each with capacity of 1 ton. The bag that can keep contaminated soil for three years (the duration of temporary storage) each costs 15,000 yen (about 180 US dollars). It will be 570,000 yen (about 7,125 US dollars) for 38 bags. However the amount of money paid to each affected household by the prefecture as subsidy for cleanup is 700,000 yen (about 8,750 US dollars). This means that most of the subsidy money will be spent on disposal bags. It was also found that radiation levels began to rise after a cleanup of soil because of the mountains near the house. The need now is to find scientific method of soil cleanup.

The government must act to force TEPCO to fulfill its responsibility for compensation payments

TEPCO, the operator of the crippled Fukushima Daiichi nuclear power plant, has revealed its true colors as a company that puts profit-making before safety. That was clearly expressed in the way TEPCO has dealt with the issue of compensation. What kind of company is TEPCO? I have visited the TEPCO head office five times. However, TEPCO officials pretended to be polite but were cold in responding to our representations. Their response to our complaints and requests was always the same, as if they were reading sample answers to assumed questions. One former TEPCO employee wrote in a book after the nuclear accident at Fukushima Daiichi says: TEPCO is an arrogant monopoly"; "TEPCO knows no effort is needed to sell electricity"; "No utility would ask customers to save power"; and "TEPCO believes what they are doing is setting the standard."

TEPCO often talks about "cause and effect link". When the Fukushima Joint Post-disaster Reconstruction Center made representations on October 7, 2011 to TEPCO headquarters, we asked them to explain what they describe as "corresponding cause and effect". Their answer was as follows: "For instance, a TEPCO vehicle hit a car driven by a resident of Fukushima and the driver suffered injuries. TEPCO is responsible for the accident. The injured resident was taken to a hospital. On its way to the hospital, the ambulance hit an electric power pole and the resident died. The question is whether TEPCO is responsible for the man's death." In a traffic accident as in this case, both sides may share responsibility for negligence. But in the accident at Fukushima Daiichi, Fukushima residents are not responsible at all for negligence. What the TEPCO official explained is tantamount to say the utility is not responsible for the damage done to the Fukushima residents. Of course, the responsibility of the national government is even greater for allowing this situation. We are now launching residents' organizations in various cities in the prefecture to demand the government and TEPCO compensate them for damage and losses caused by the nuclear accident.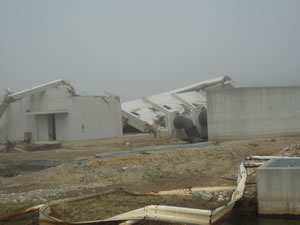 We call for all sections of Fukushima people to unite to get reactors totally decommissioned

In Fukushima, both the prefectural legislature and the governor have decided to decommission all reactors in the prefecture. This decision of their decommissioning is included in the prefecture's post-disaster reconstruction plan, followed by 37 out of the 59 municipalities in Fukushima. At this stage 22 municipalities have yet to decide on the issue. They include Okuma Town, Tomioka Town, and Iwaki City, which host the Fukushima Daiichi or the Fukushima Daini nuclear plant or are located near either of them. I cannot understand that mayors and lawmakers of these municipalities remain unable to break with the cozy relationships they have maintained with TEPCO even in the midst of a nuclear disaster that has proven that the so-called "nuclear safety is a myth". In fact, it is said that their dependence on nuclear power plants is like drug addiction. There is no doubt that this has weakened their local economies. The Fukushima Federation of Trade Unions is urged to discuss ways to establish the local economy and securing energy sources without depending on nuclear power. We believe that we must address this task by building even stronger unity of all sections of Fukushima's people.